FEATURES
ApexCharts is loaded with powerful features to fulfill your data-visualization needs.
Look at some of the key features of ApexCharts.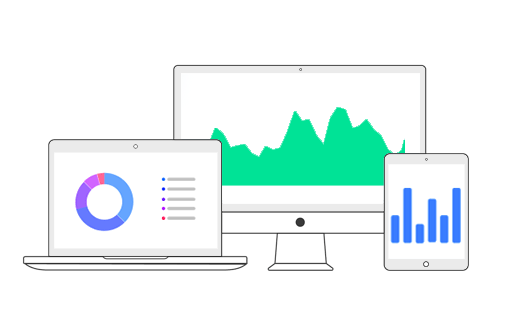 Responsive
ApexCharts scales gracefully in desktops, tablets as well as mobiles. You can set responsive queries and can have different layouts for different screen sizes.
Interactive
Zoom, Pan, Scroll through data, toggle datasets visibility in multiple series, show informative tooltips when user hovers over datapoints. Each of these options helps to communicate data more effectively.
Dynamic
The dynamic nature of ApexCharts allows you to load data on selections and create other charts based on those selections. In other words, these are the features which will make your data truly interactive.
High Performance
In addition to providing a pleasing appearances to your charts, ApexCharts gives high performance too.
Test it out yourself by rendering large number of datapoints.
Datapoints
ApexCharts rendered a points chart in seconds
Annotations
Annotate your charts by placing labels on top of it to help your users interpret charts easily. You may add annotations on both the axes as well as on a particular xy point.
Smooth Animations
ApexCharts provides a smooth interactive experience when changing datasets, loading dynamic data and interacting with the charts.
Checkout the animations demo to see live example
Styling chart elements
Add gradients, images, patterns and dropshadows to chart elements and give your charts a customized look.
Theme Palettes
ApexCharts has 10+ color palettes to choose from. Select a predefined color theme or create your own.